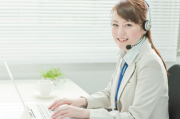 咨询热线:
18653225978
固话:0532-88374488
邮箱:18653225978@163.com
地址:
山东省平度市兰州路455号
special transformer ratio tester, transformer ratio test system, transformer ratio tester HB-BZ2000
special transformer ratio tester, transformer ratio test system, transformer ratio tester HB-BZ2000
产品简介

----------------------------------------------------------------------
Scott transformer ratio test system, special transformer ratio tester, transformer ratio test system, transformer ratio tester, transformer ratio group tester
Transformer ratio tester for railway, transformer ratio testing system for metro, transformer ratio tester for locomotive
The portable hb-bz2000 transformer transformation ratio test system recommended by the Ministry of electric power adopts a single-chip microcomputer to control large-scale color LCD screen to display man-machine dialogue, automatically measure the wiring group, automatically change the polarity, and automatically switch the phase sequence range. It meets the tests of Z-type transformer, rectifier transformer, electric furnace transformer, non integral point phase shift transformer, traction transformer, Scott and inverse Scott transformer. It is a recommended product for electric power.
Hb-bz2000, hand micro 186+5322+5978, qq1123+134968
1. Single phase power input, digital synthetic three-phase test power output (distortion less than 0.1%, symmetry better than 0.05%), the test results have better equivalence, and there will be no group misjudgment and other phenomena.
2. Single phase and three-phase can automatically measure polarity, phase angle, variable ratio, error, tapping position, tapping value and other parameters, and can automatically identify the group number.
3. Accurately measure the phase angle between the high and low voltage sides, and measure the transformation ratio and angle of the transformer with non integral points.
4. The test results are displayed in digital and hexagonal vector diagram, and the connection group of transformer can be seen visually.
5. There is no need to select the wiring mode and wiring group. There is no need for external short circuit for measuring y/ △, △ /y transformers. The wiring mode can be automatically switched according to the selected test content. It is completely possible to measure the transformation ratio and group number of transformers without nameplate.
6. It can quickly measure the transformation ratio and transformation ratio error at each tapping switch position. The transformation ratio error at each tapping position can be calculated by inputting the rated transformation ratio only once.
7. At the same time, it has two functions: turn ratio measurement and operation voltage transformation ratio measurement. The operation transformation ratio can more truly reflect the actual value of the voltage transformation ratio under the actual operation of the transformer.
8. Meet the testing of various power transformers, Z-type transformers, rectifier transformers, electric furnace transformers, non integral point phase shift transformers, traction transformers, Scott and inverse Scott transformers
9. The 5.6-inch high-definition true color LCD screen is used to display the data effect and the vector image effect.
10. The test source used in this instrument is a standard sinusoidal digital source with digital synthesis, and the distortion is less than 0.1%, which is not affected by the quality of the working power supply.
11. Military products have small size, light weight and strong anti-interference ability.
12. The high-capacity lithium-ion rechargeable battery can complete the test work on site without any power supply, and more than 800 consecutive measurements can be carried out at one time.
Supply: Railway specific transformer ratio tester Scott transformer ratio tester inverse Scott transformer ratio tester special transformer ratio tester transformer ratio test system transformer ratio tester transformer ratio group tester Metro specific transformer ratio test system locomotive transformer ratio tester
For details, please visit:
http://www.hbdqgs.com
or
http://www.qdhhdl.com
or
http://www.hbdqgs.net
Query.
Solemnly declare: Qingdao Huabao Electric has no branch or distribution office, and no relatives in this business. Those similar or similar units or individuals have nothing to do with our company. Please identify the brand of Huabao (HB) when purchasing, and contact our company directly to prevent counterfeiting. For details, please consult the hotline
186+5322+5978.